Use bill tracker to
see bills
and money
in one place
You can see all your finances at a glance. You'll know what's due,
when it's due, and what you can pay.
Bill tracking
made e
f

fo

rt

less

Finally there is one organized place for your bills.
Track all your bills on the go in Mint—from credit
card and utility bills, to rent payments and the
babysitter. It's all in one place and easy to manage.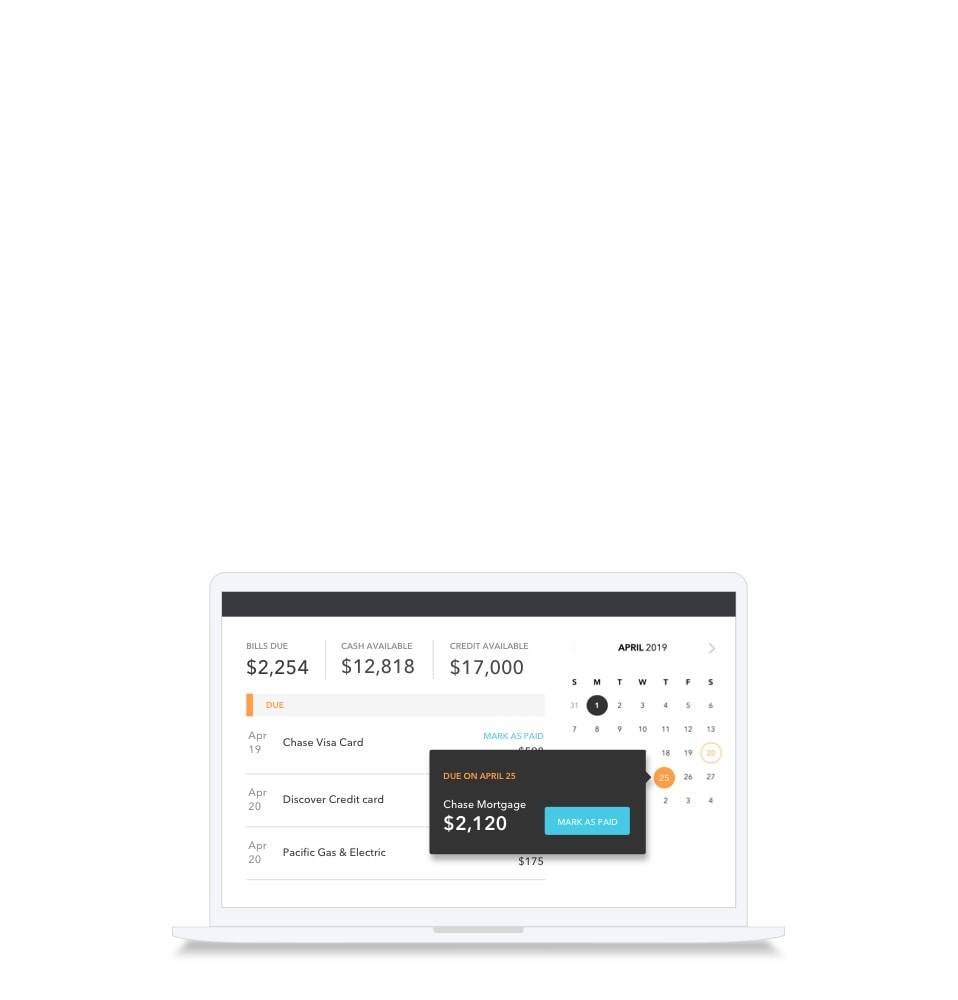 Save time with a
monthly
bill
payment tracker
Forget logging in to multiple sites. You
can
track all your bills here!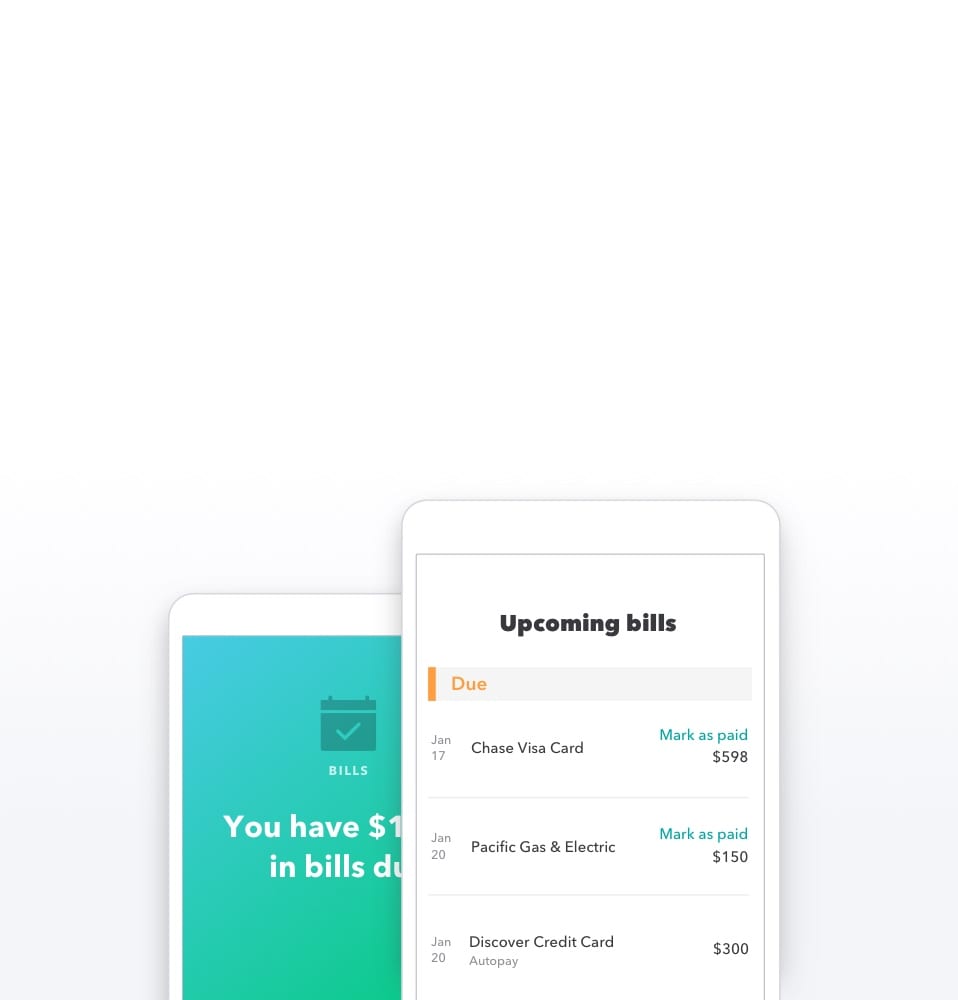 Say goodbye to
late fees
with a
payment tracker
Get bill tracking reminders so you pay on
time
and get alerts if funds are low.
Get bill payment alerts
and reminders
We keep an eye on things so you don't have to. When due dates are coming up or funds are low, we'll
let you know. We'll also keep you informed of any overage charges, late fees,
or suspicious activity.
Bill reminders

Have bill pay reminders sent to your
mobile phone or email so you can plan ahead.

Low funds

Get warnings when your
accounts are low.

Bills due alerts

If you're more of the last-minute type, no worries.
You'll get
an alert when bill payments are due
so you never miss one.

Unusual spending

If there are large or suspicious transactions,
we'll let you know right away.
Sign up for
Mint today
From budgets and bills to free credit score
and more,
you'll
discover the effortless
way to
stay on top of it all.

Learn more about security