Easy to personalize
We have hundreds of default categories, and it's easy to rename or re-
categorize any transaction as you please. You can even add your own and
have Mint apply them to the same future charges.
Simple to use, easy
to understand
Mint uses budget categories to help you track
your spending. Use default spending categories,
or rename and recategorize expense categories
to suit your needs. With Mint's categorization
features, it's easy to see spending totals across all
of your accounts.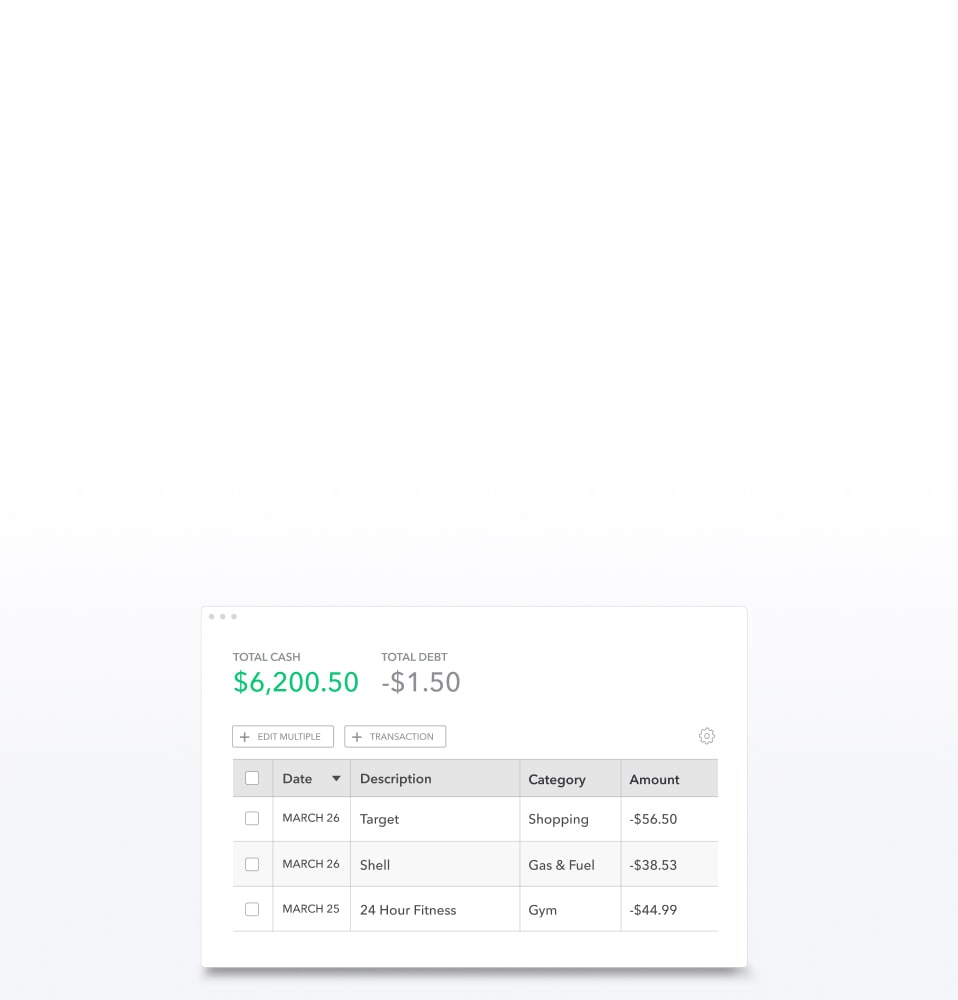 Add tags
Want to customize more than just category?
You can add tags too, and organize your
transactions as you choose.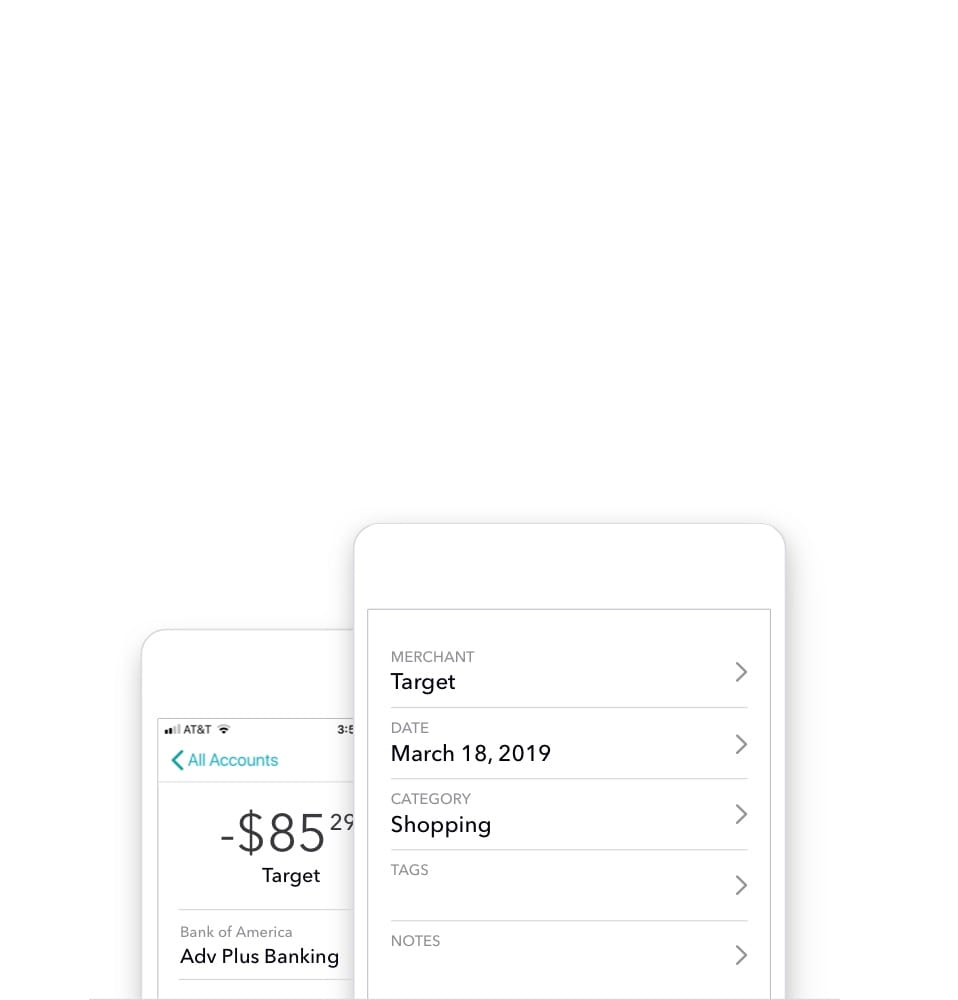 See all the details
Mint automatically separates a $102 ATM
withdrawal into $100 cash and $2 fee. And you can
easily separate out purchases from one transaction
into different categories, just in case you buy
groceries, clothing and gifts all at one store.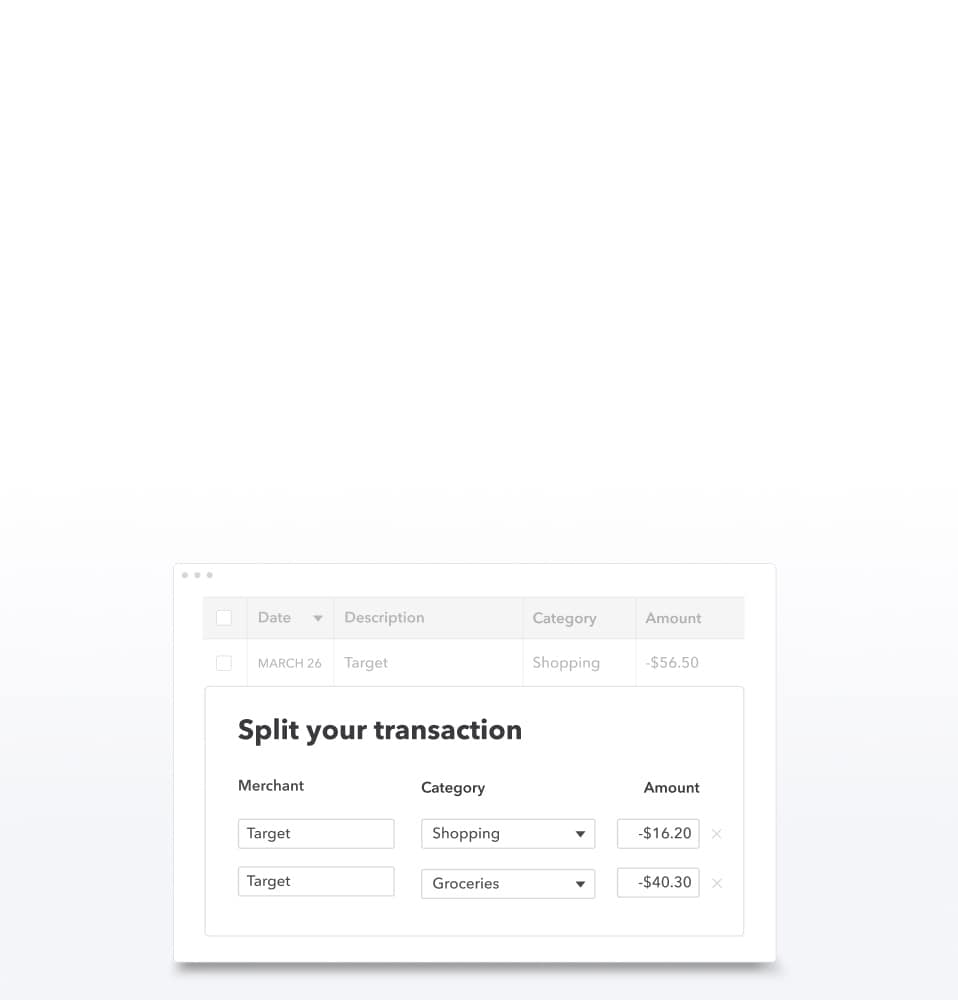 Sign up for Mint today
From budgets and bills to free credit score and more,
you'll
discover the effortless way to stay on top of it all.

Learn more about security