Track your investments
and portfolio
Use our portfolio and investment
tracking software app to stay on top of all of
your
accounts,
in one place.
Retirement's looking closer already.
Use portfolio tracking
for investments
Get the right tools for your investment style.
Whether you're hands off, active or
somewhere in between, we can help you do
more with your portfolio tracking.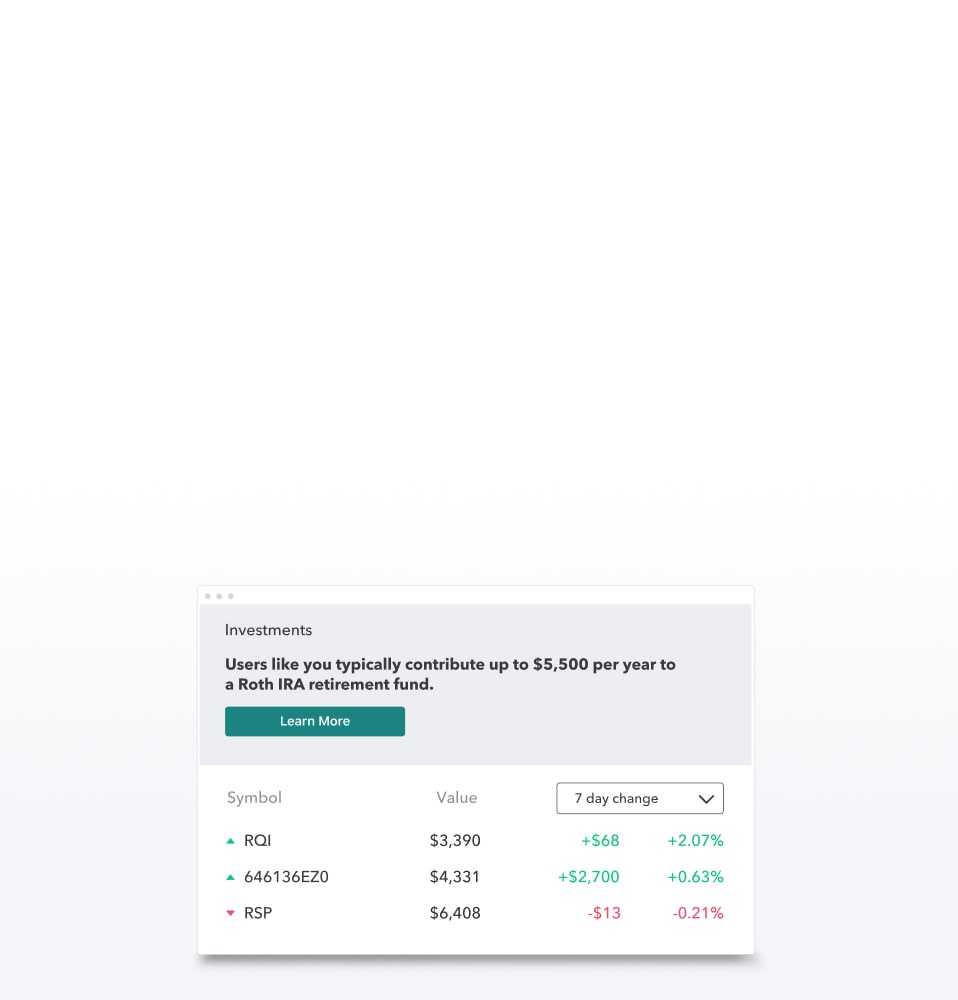 Catch hidden fees with
investment tracking
Fees from investment advisors, brokerages and 401(k)
providers reduce the long-term growth of your investment.
We'll help you identify the unnecessary ones and make
sure every penny possible stays where it belongs.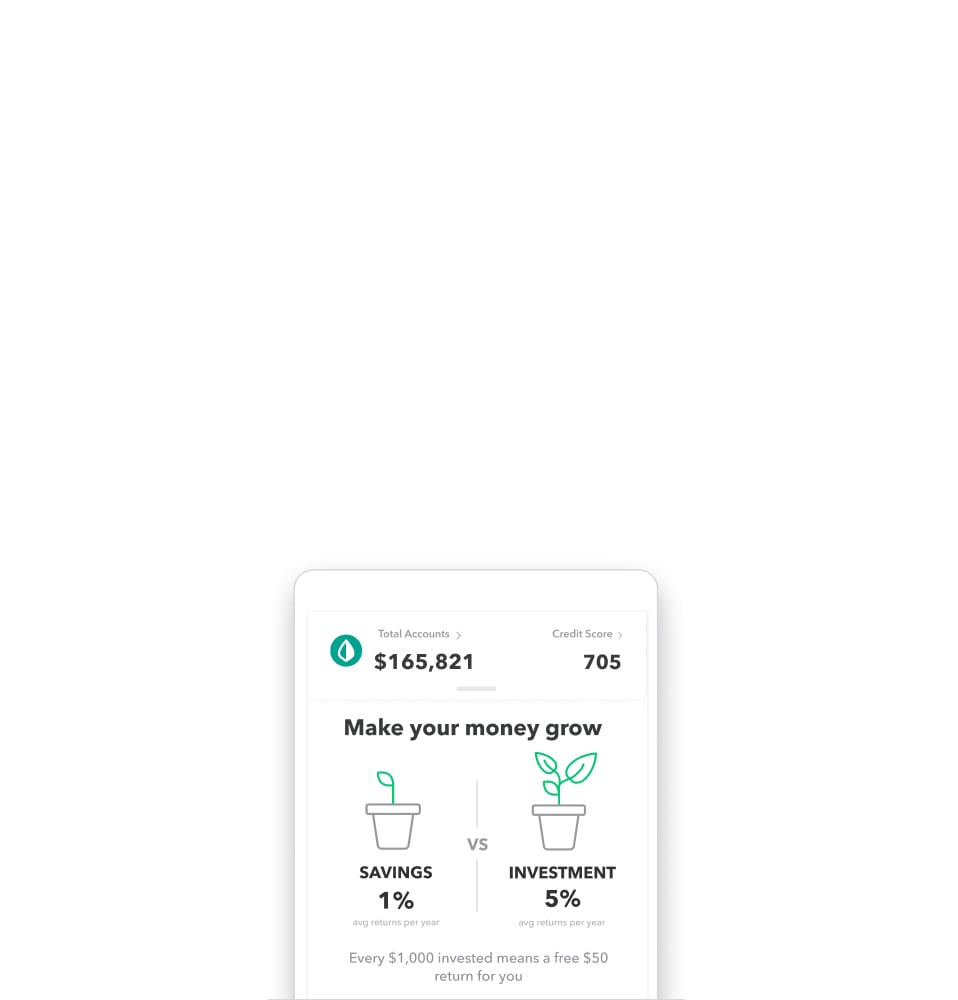 Your portfolio and
finances together
Investments are a huge part of your financial life, and
Mint's investment tracker can help you stay on top of
yours. Compare your portfolio to market
benchmarks, and instantly see your asset allocation
across all your investment accounts like 401(k),
mutual funds, brokerage accounts, and even IRAs.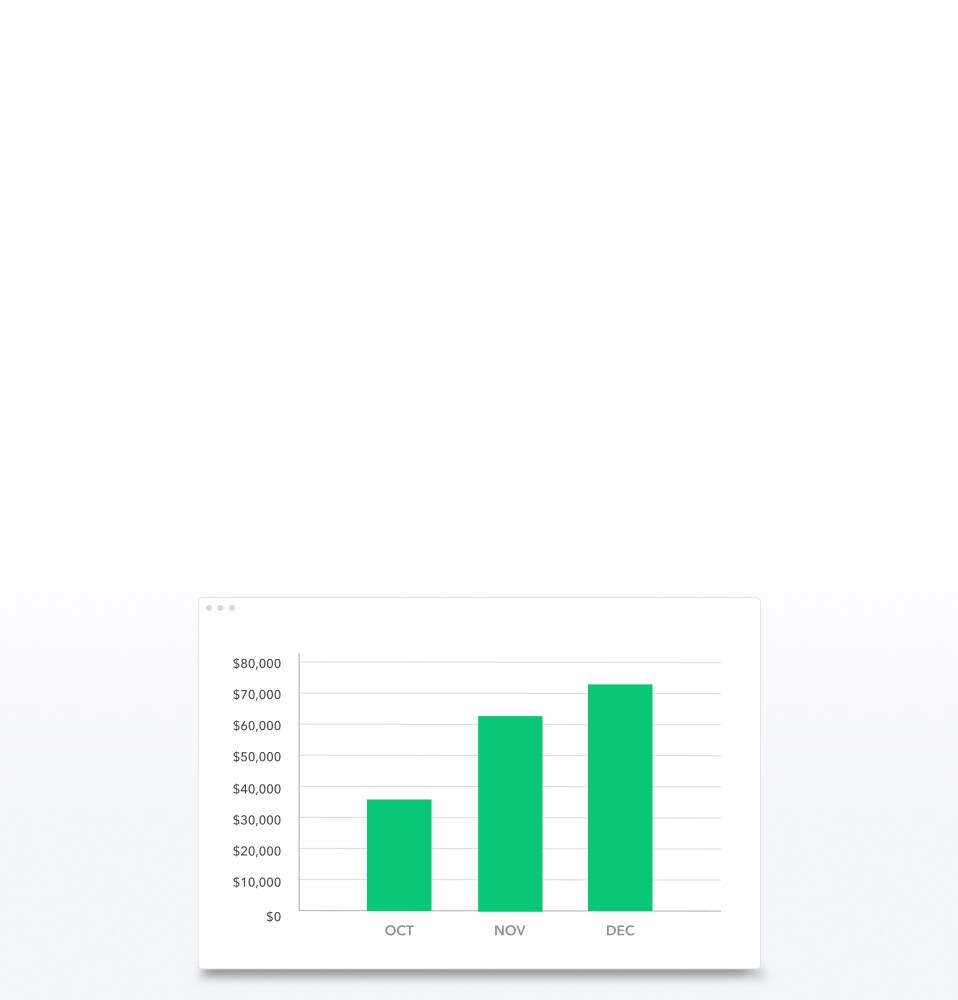 Sign up for Mint today
From budgets and bills to free credit score and more,
you'll
discover the effortless way to stay on top of it all.

Learn more about security