Refinance your mortgage online today
Mint exclusively partnered with Rocket Mortgage to give you a
seamless home loan experience. You could lock in a lower interest
rate for your mortgage now.
Refinancing your mortgage
just got easier
Lock in a rate in as little as 8 minutes
We'll prefill your application with your Mint info
to
make the process faster.

Quick and easy
Say no to paperwork and easily complete your
application on your phone or computer.

No documents? No problem.
That's right, you don't need to submit a single
document to lock in a rate.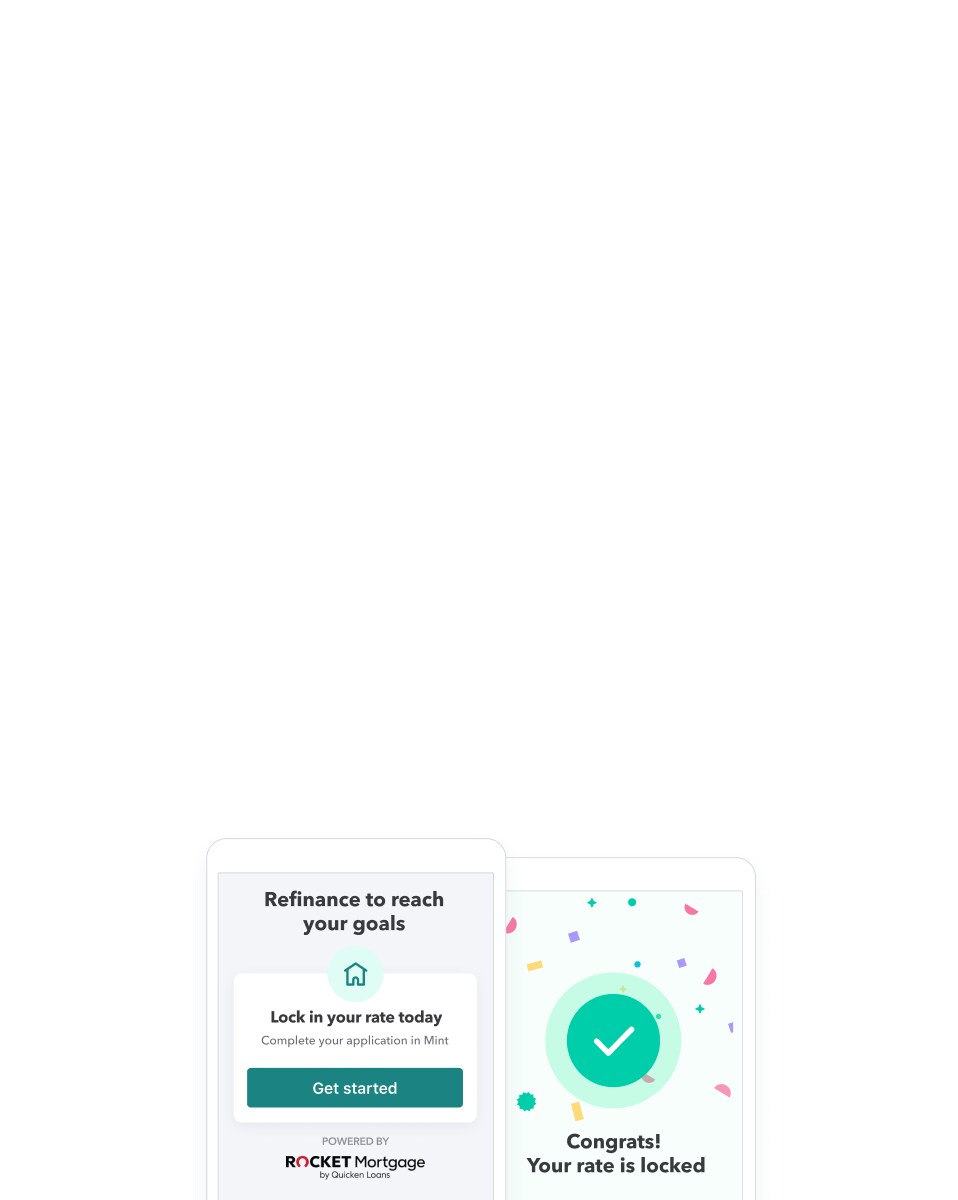 How it works

Sign up for Mint
Apply for a home loan and monitor your finances
with our free app.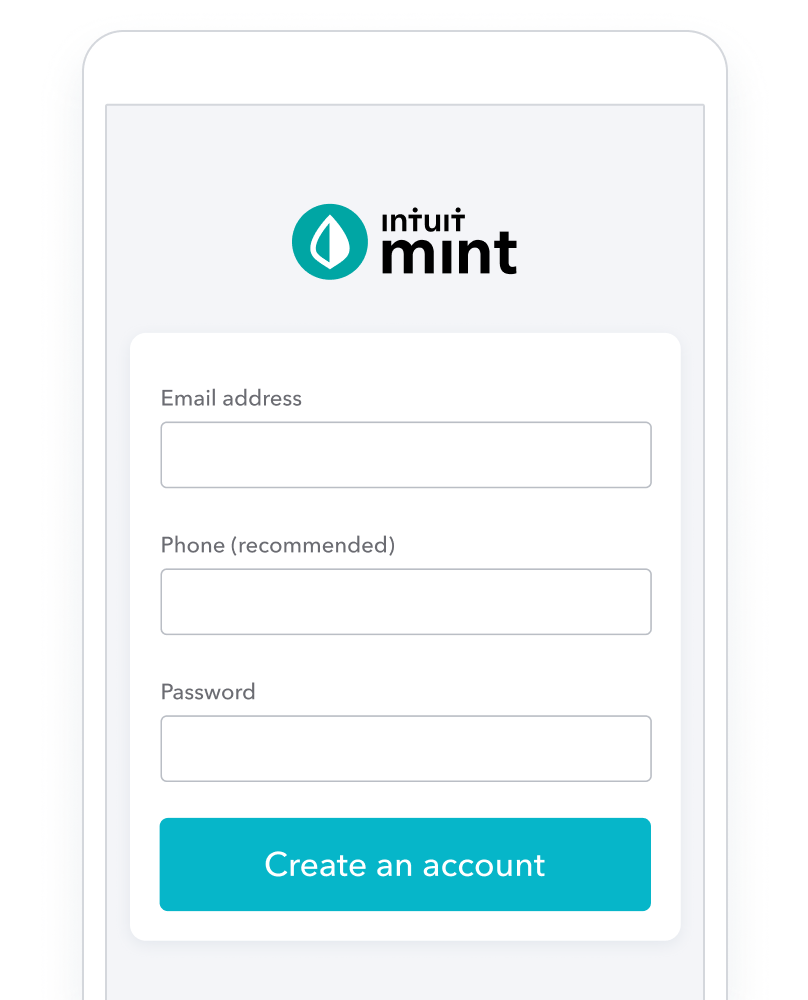 Tell us about you and get your loan options
Answer a few questions about your financial situation and refinance goals. We'll find
the best home loans for you based
on your goals and the info you provide.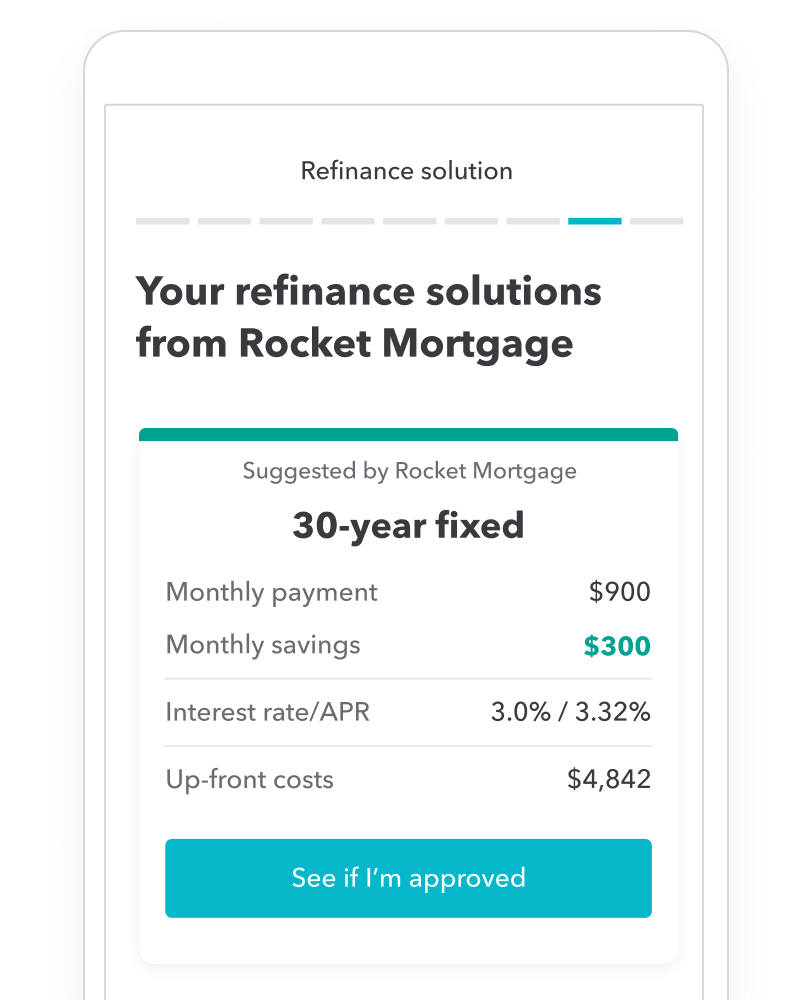 Lock in your rate
Lock in your rate online. No extensive paperwork
or follow-up calls.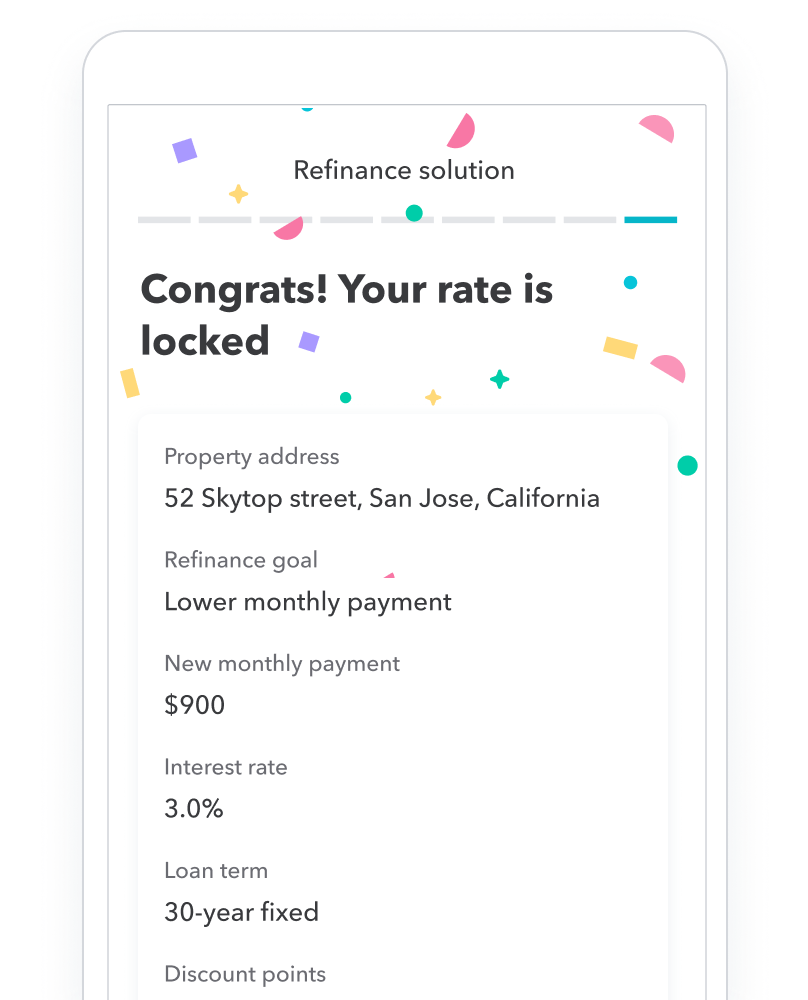 FAQs
If you want to reduce your monthly payment, decrease your interest rate, take cash out from the equity your property has gained, or pay off your loan faster, refinancing could be right
for you.

Refinancing could help you reach your money goals. Whether you want to renovate your home, plan for retirement, or make a big purchase, refinancing may be the answer.
Rocket Mortgage is an online mortgage experience developed by Quicken Loans®, America's largest mortgage lender. They provide award-winning customer service, 24 hours a day, 7 days a week.
If you want to learn more about their services or need help with your application, contact Rocket Mortgage now. Check out their
FAQs here.
You should refinance your mortgage when doing so would allow you to save money, pay off your mortgage faster, and build equity in your home. One of the main reasons homeowners choose to refinance is to capitalize on low interest rates. If rates are down, you should consider refinancing. You could save thousands of dollars by securing a lower rate. Experts recommend homeowners to refinance if they can lower their interest rate by at least 2%.

Outside of looking at interest rates, you should also consider the closing costs that come with refinancing. Closing costs are normally 2-5%
of the principal amount of the loan. For example, if you borrow $500,000 and closing costs are 3 percent of that, you would owe $15,000 at closing.
We summarized the steps for you below:
Complete your loan application.
Receive a loan estimate.
Lock in a refinance rate.
Get a home appraisal.
Underwriting.
Inspect your closing disclosure.
Close your loan.
To learn more about the mortgage refinance process, read our latest blog here.
On average, it takes anywhere between 35-50 days to refinance your home from start to finish.
Generally, you must have the title of your home for a minimum of six months in order to refinance your home. This could vary from lender to lender.