Mint is serious
about security
With security scanning, multi-factor authentication and more,
keeping your data secure is a top priority.
Trusted

Mint comes from the makers of TurboTax® and QuickBooks®, trusted by millions with sensitive data.

Protected

Mint participates in security scanning with VeriSign to help ensure security for sensitive data transfer.

Dedicated

We use measures like multi-factor authentication, designed to help you protect access to your account.
We safeguard
the mobile app
We safeguard Mint with your own 4-digit code so
only you can view your account.
You can also
enable Touch ID if you
choose. If your mobile
device is ever lost
or stolen, you can delete all
your account information remotely.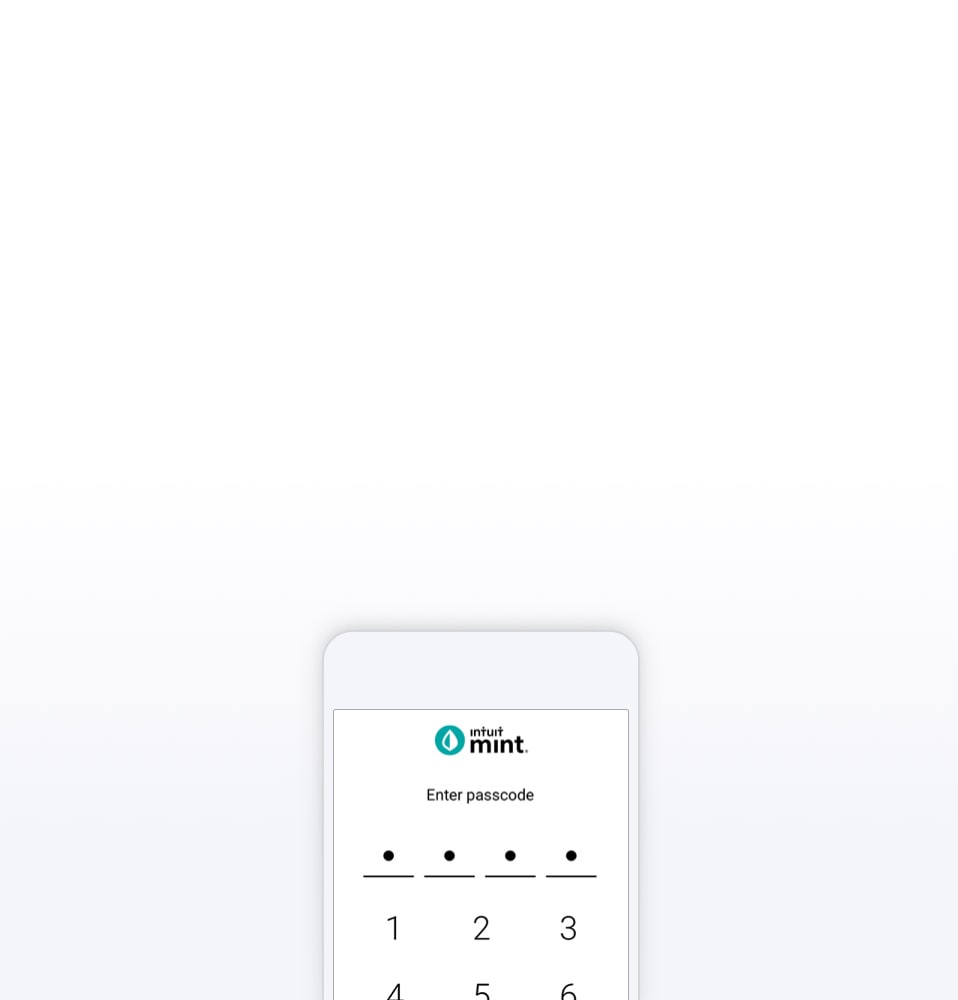 Multi-factor authentication and more
We use strong security measures designed so only
you can access your info. We go beyond a simple
password—we track your active devices, and will verify
your account with a code sent via email or SMS every
so often, to keep your Mint account safe
and sound.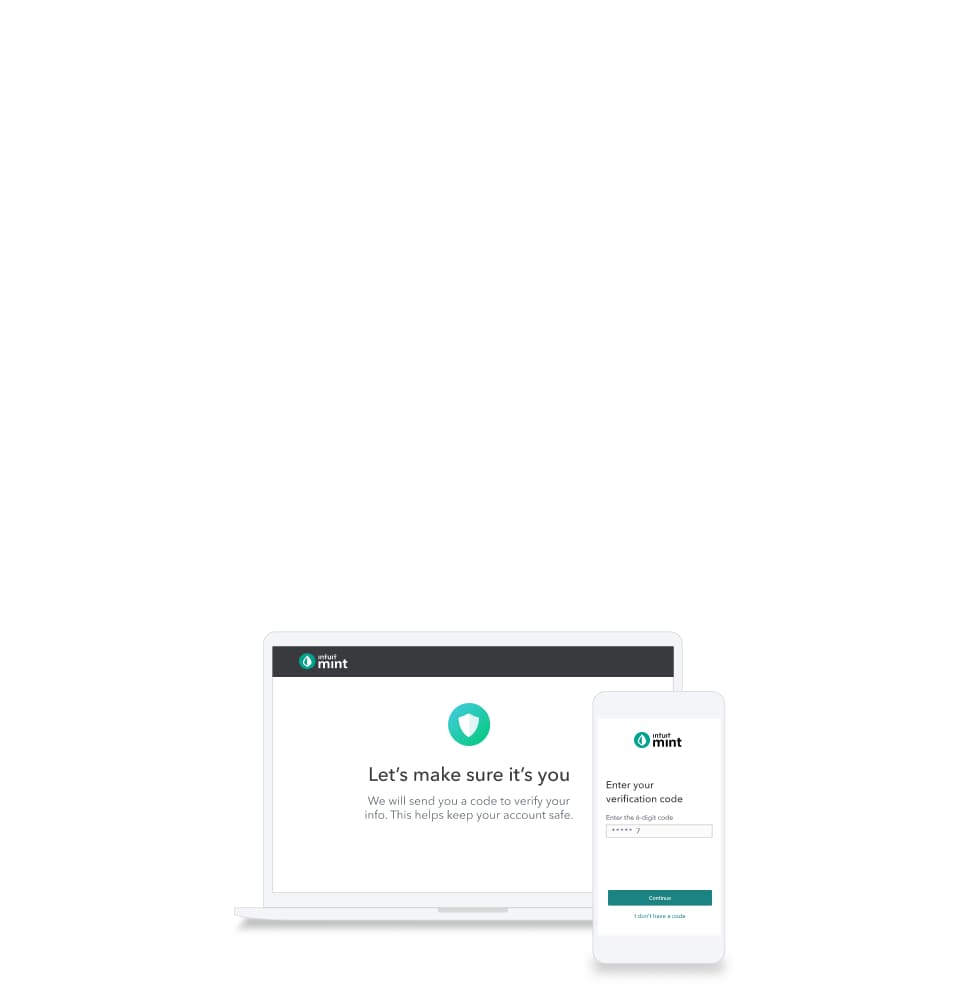 FAQs
We need your login user name and passwords so that we can help you organize and manage your accounts. We use this information to establish a secure connection with your financial institution or credit card company. This enables us to download and categorize your transaction information securely and automatically.
Your login user name and passwords are stored securely in a separate database using multi-layered hardware and software encryption. We only store the information needed to save you the trouble of updating, syncing or uploading financial information manually.
Here are a few tips to help keep you safe online:
Keep your passwords safe—don't share them with anyone.
Mix it up—make sure that your password includes numbers and capital letters.
Use virus protection and a firewall on any computer you use to access Mint.
Don't install programs from people or companies you don't know.
Learn what you can do to help prevent identity theft and identify phishing attempts.
For more details on how you can keep yourself safe online, visit Intuit's Online Security Center.
Mint enables you to manage the mobile devices associated with your account. You can remove mobile access to your account, change your password, or delete the account entirely.
The Mint app also has a security feature where you can set a 4-digit code to help keep you protected. This feature can be found in the Settings option at the main menu.
Login to your Mint account. Go to Your Profile and click on the Delete Your Mint Account option. After selecting Yes, your Mint account data will be removed.
Sign up for Mint today
From budgets and bills to free credit score and more,
you'll
discover the effortless way to stay on top of it all.

Learn more about security