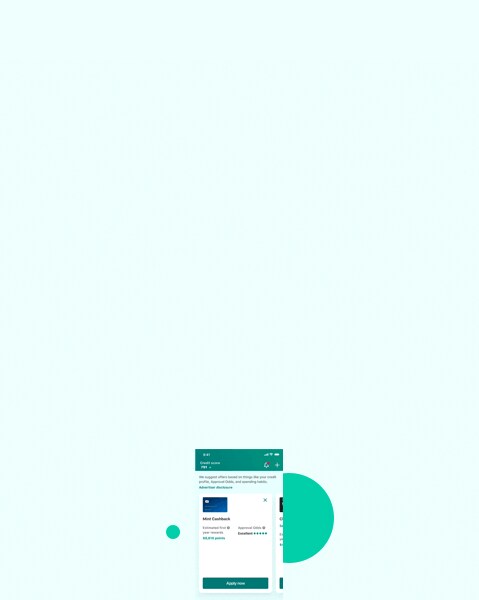 No ads, just smart financial tools
Make room for your money by removing ads in the Mint app. Focus on the features designed to cut costs and increase your balance. Get ads-free Mint for only $0.99 per month.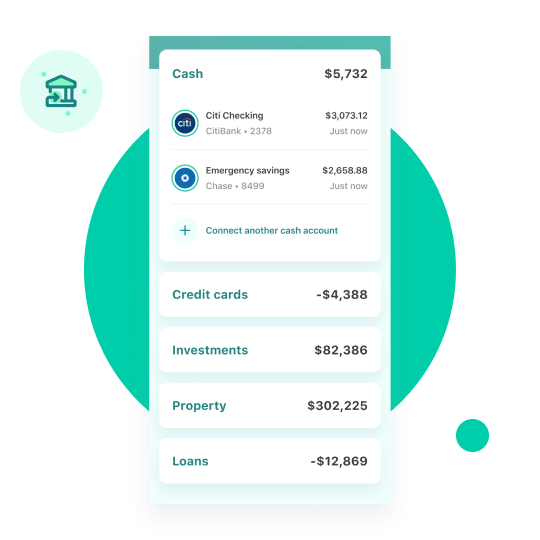 No need for
multiple apps
Easily connect all your accounts. From cash and credit to loans and investments, you can see your complete financial picture in Mint.
Track your cash
flow with ease
We help you stay on top of your accounts, bills, and subscriptions. Get notified when your subscription costs increase and when bills are due.
Save smarter with
custom budgets
Start saving more today. Easily create your budget in Mint. We'll automatically categorize your transactions so you don't have to.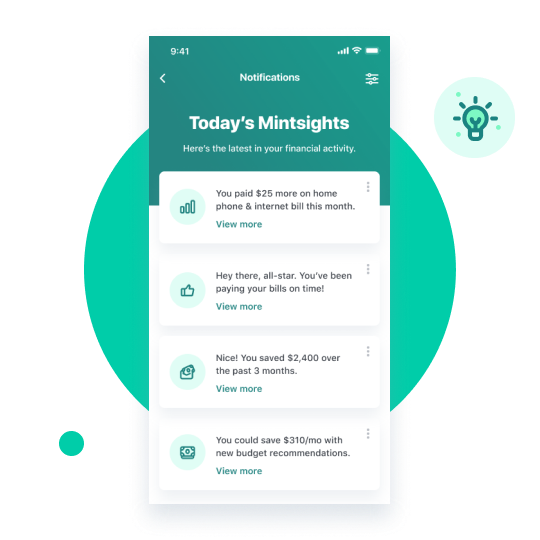 Achieve more with Mintsights™
We track your net worth, spending, and budgets to find opportunities to save.

What our customers are saying
---

Mint is amazing! I love being able to see all my accounts, budgets, bills, and more in one place.


SET UP MINT IN 3 EASY STEPS
Start making confident money moves today
Download the free app

Join our 25 million users and start managing your money with ease today.

Securely link your accounts

From cash and credit to loans and investments, you can easily connect all your financial accounts.

Get your free credit score

Get 24/7 access to your score for free. Plus, we'll let you know of any important changes on your report.
Sign up for Mint today
Start reaching your financial goals with powerful tools, personalized insights, and much more. Experience a fresh way to manage money now.